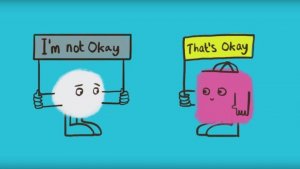 Mental Health in the workplace should be considered by all employers. Unlike physical illness, mental health problems aren't always easy to spot. Generally, employees find it harder to speak up when they are suffering, making it that little bit harder to manage.
Mental health should be considered at all times, with measures being put in place to ensure employees are supported. Firstly, to minimise the changes of mental health problems, and secondly to help those that are suffering. Read on to discover how to manage mental health in the workplace…
Wellbeing At Work 
Studies show that addressing wellbeing at work can increase productivity by as much as 12%. This is a brilliant incentive for any business owner. Studies also show that one in five call in sick to work to avoid workplace stress. In addition, just 30% said that they would feel able to talk to their manager if they were feeling stressed at work. Clearly, mental health in the workplace isn't being addressed as well as it should be.
Mental health problems are not always caused by work. But in providing employees support, you can actively make a difference. Particularly when it comes to their likelihood of developing mental health problems, and their recovery.
Making Changes
First and foremost, it's important to put a process in place that ensures employees feel supported by having someone that they are able to talk to regularly and raise any concerns they might have. This might mean having a dedicated person for each team, and making it clear of their purpose to support. This support can be for anyone that is suffering from stress or any other problems – inside and outside of the workplace. This could be someone that works in the company already, or you might consider bringing in someone impartial to provide regular meetings and support.
In addition, you can provide rewards to staff, to help keep them stay motivated and engaged in their work. For many, the job alone may be fulfilling. But for others, extra incentives could make the world of difference when it comes to getting up in the morning and being productive.  Encouraging employees to look after themselves and spend time with their team members outside of the workplace will go a long way to reducing stress in the workplace too. You can do this by…
Making sure that everyone is taking a full lunch break. And schedule a meeting with anyone that regularly works through the day without stopping;
Introducing team activities outside of work. These can be activities such as tennis, trampolining, football or rowing. Anything to get people working as a team and moving more
Offering gym memberships and healthy snacks in the office
Introducing wellbeing workshops, such as guided meditation, mindfulness at work, yoga and pilates and stress management workshops.
Learning about mental health and how the workplace can impact on us is important to ensure the wellbeing of your employees, and the future of the company. If you need further support, get in touch to find out more about our wellbeing workshops.