The Thrive mental wellbeing app is an NHS approved, evidence-based solution for the prevention, screening and self-management of depression and anxiety. Thrive isn't just for the 1 in 4 with a mental health condition. It's for the 4 in 4 that want to build resilience and improve their wellbeing. The goal is to empower everyone to take charge of their mental wellbeing and live happier, more fulfilling lives.
Thrive reduces sickness absences, helps employees return to work sooner, detects conditions before they become severe and improves recovery rates. The Thrive app is fully customisable and can be used as a stand-alone solution but becomes an even more powerful tool when used in conjunction with a full wellbeing programme.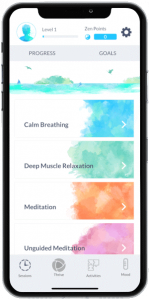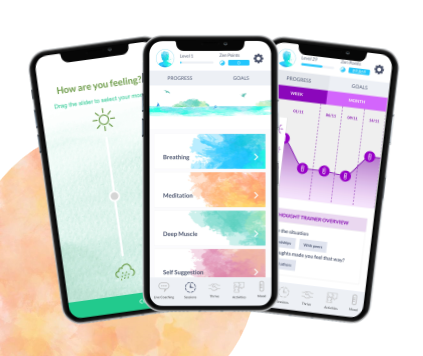 Created by a Consultant Psychiatrist and a Consultant Clinical Psychologist, the app uses validated clinical scales to screen and then prompts users to seek help when necessary.
PREVENTION
Personalised goals to reduce risk factors, daily activities to improve resilience, stress busting techniques, fun distraction games and much more.
SELF MANAGEMENT
Users will be given a personalised wellbeing plan made up of varied support, signposting, relevant information and appropriate techniques to self manage their condition.
EARLY DETECTION
Thrive uses PHQ9 and GAD7, two validated questionnaires used in NHS and other clinical settings. These are presented regularly to detect depression and anxiety.
An optional extra with Thrive is our in app coaching service. Employees have the option to receive additional support where they can chat in-app to a psychologist at the touch of a button as part of their care pathway.
All of the coaches are supervised by consultant level clinicians and trained in risk assessment and safeguarding following a proactive route for those screening positive. They follow a robust clinical governance process and, when necessary, will guide and encourage users to seek support.The live text chat function is available 8am – 8pm Monday to Friday.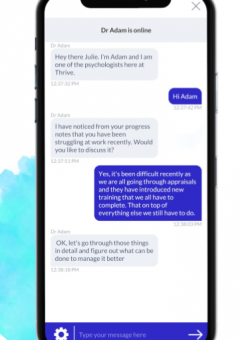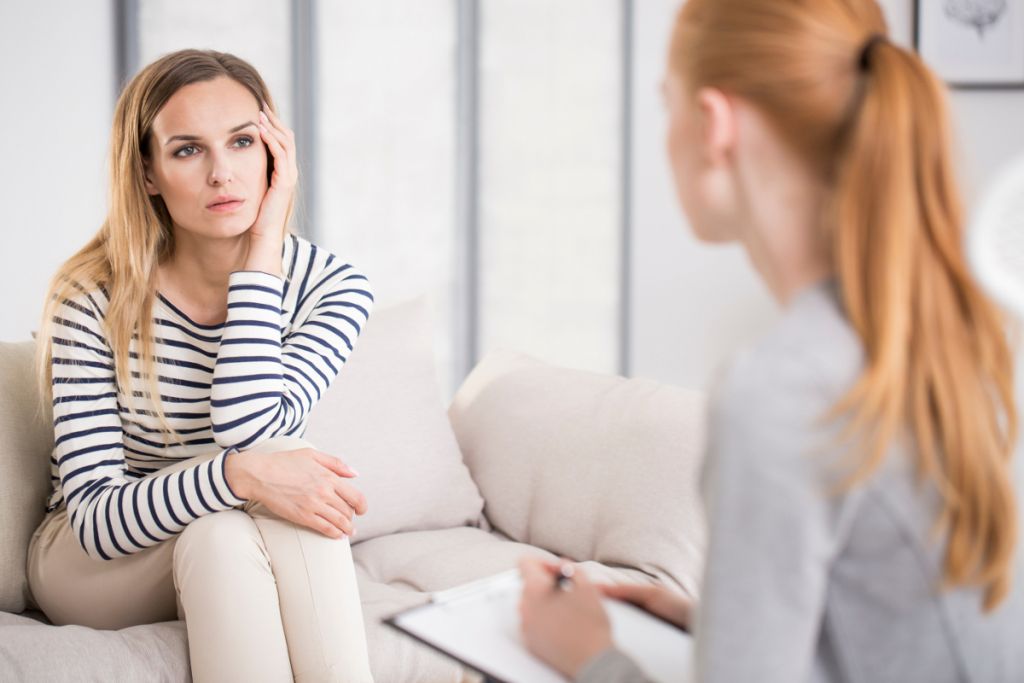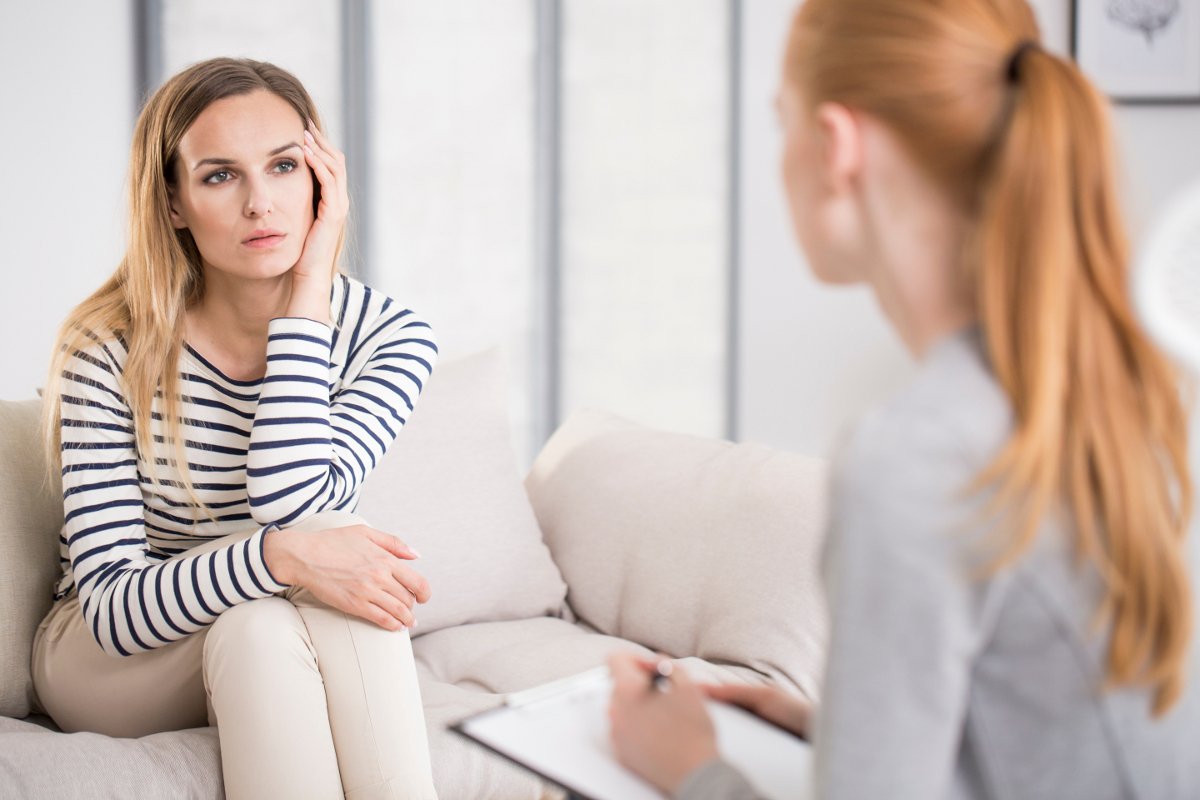 A further support option is remote or face to face therapy sessions with an HCPC or BACP registered therapist. This can be requested via the App or the App may automatically recommend accessing the counselling service if it detects there is a problem that requires further help such as prolonged stress anxiety or depression.
There are no maximum number of sessions allowed per person and the service is available 8am- 8pm on week days.
The Therapy Service is not an emergency service however in appropriate cases our counsellors may refer on to emergency or mainstream medical services.
All of your data is stored securely and encrypted to ensure:
Compliant with data protection regulations including GDPR
No personal data stored on devices
ICO registered
Compliant with ISO 27001:2013
Compliant with the NHS IG Toolkit
All data is encrypted at rest on UK servers
Thrive collects anonymous user data that records specific stressors, mood history, and situations. If you have over 50 employees using the app you will receive a report on a quarterly basis showing what the top 5 common stressors are and the average time spent in the app. Other data includes:
negative mood vs last quarter
anxiety screens vs recoveries
depression recoveries
most used activity
average stress levels
number of people seeking support